These girls are off to the state track meet tomorrow! We are so proud of everything they have accomplished. Go Tigers! 💜💛🐅 #legacyofleadership #mcclaintigers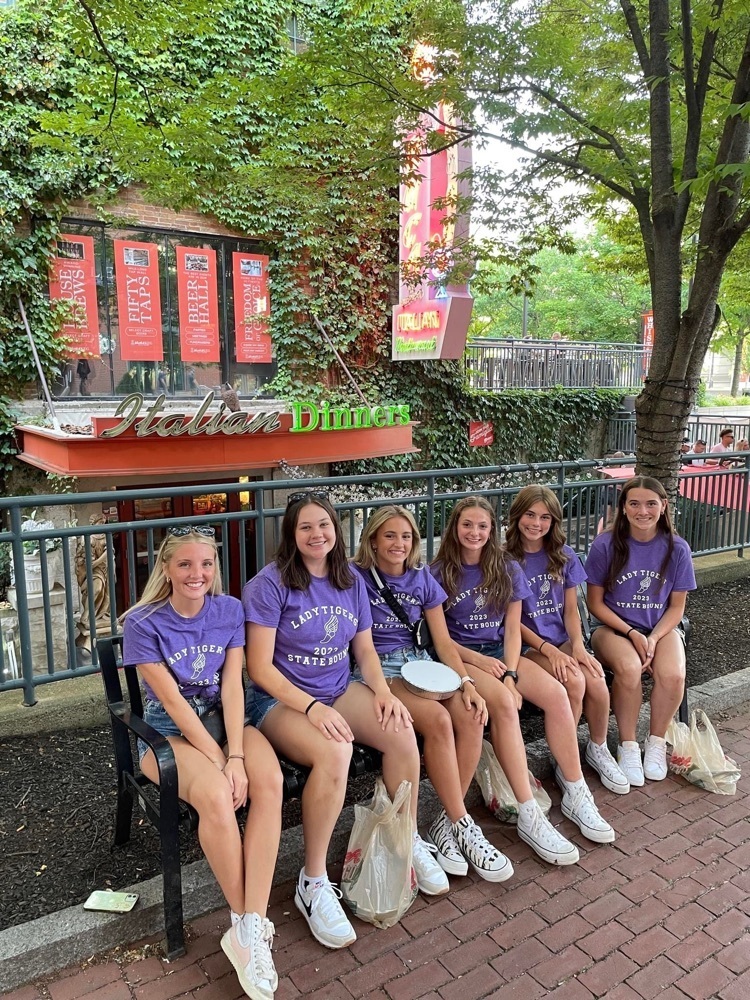 This is the first school year since the pandemic that we could bring back the opportunity for eighth graders to travel to Washington DC. They are having an awesome time! You can check out more photos on the Greenfield Middle School Facebook page. 😀 #legacyofleadership #mcclaintigers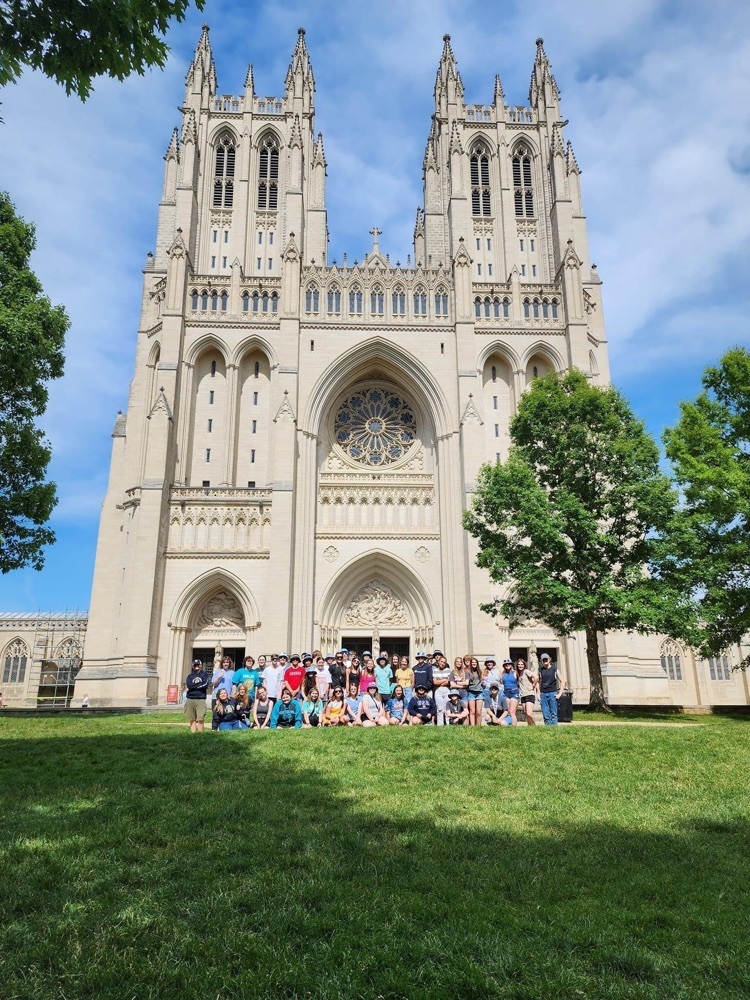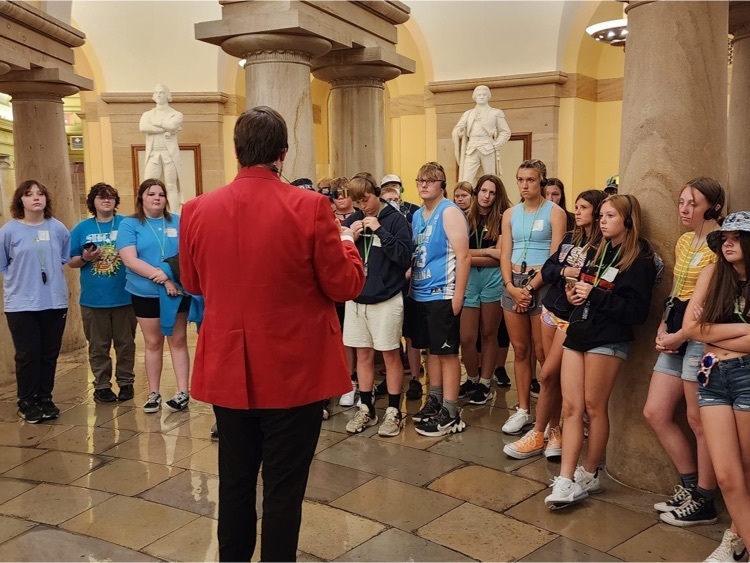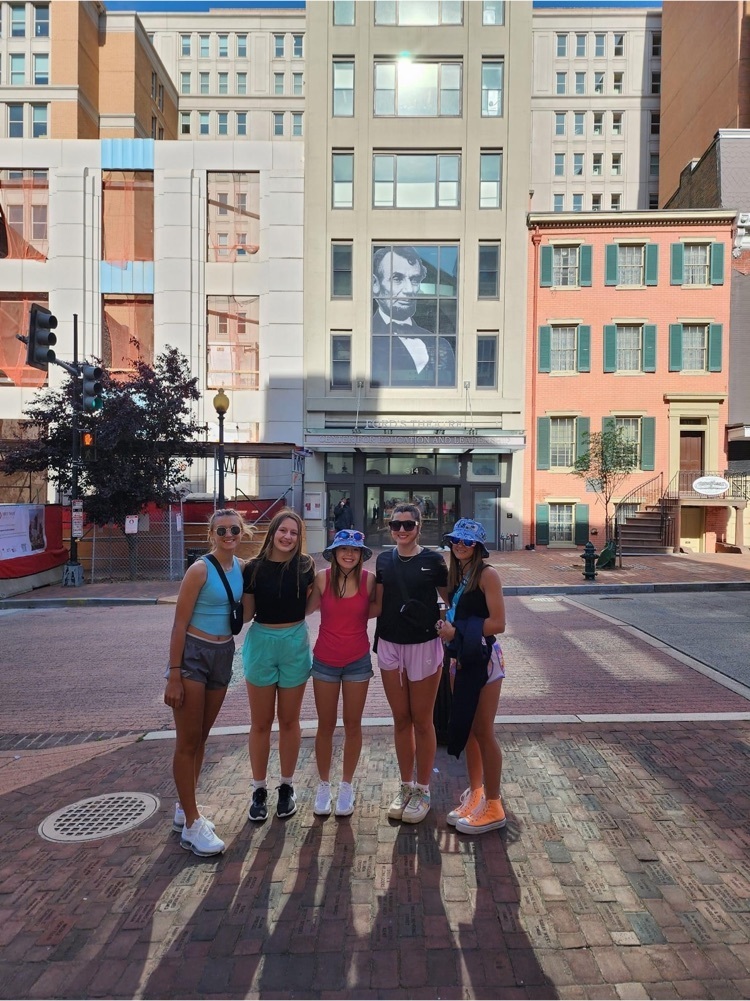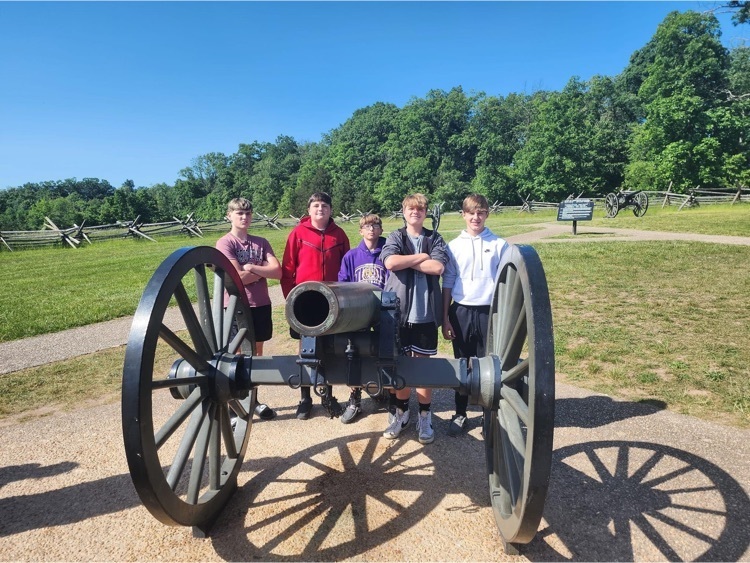 Today is the second day of regional competition for members of our history making McClain High School Girls Track Team! Day 1 - Lily Barnes placed 6th in the shot put. Brenna Wright advanced to the finals in the 100 hurdles. The 4x100 team of Ryan Butterbaugh, Brenna Wright, Katie Cook, and Luca Matesic advanced to the finals. Today will be the finals for the running events, as well as Girls Discus (Lily Barnes & Leah Lovett), Girls Pole Vault (Becca Bergstrom), and Girls Long Jump (Luca Matesic). We are so proud of all team members! 😊💜💛 Go Tigers! 🐅 #legacyofleadership #mcclaintigers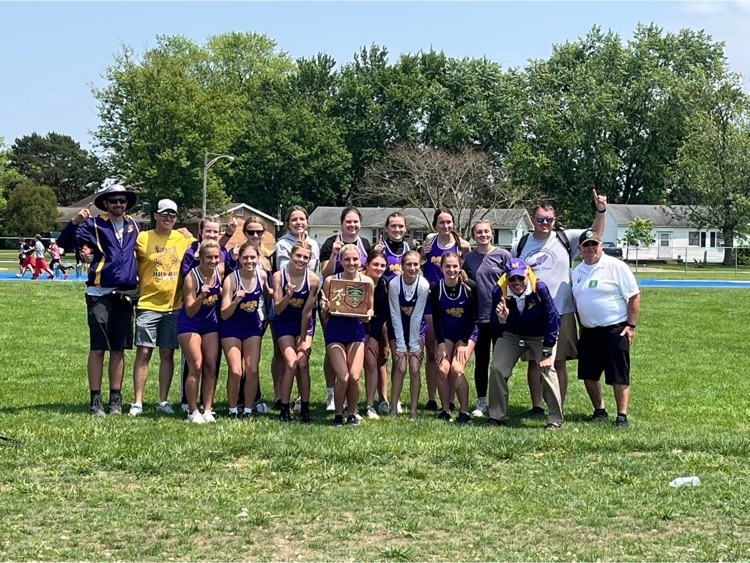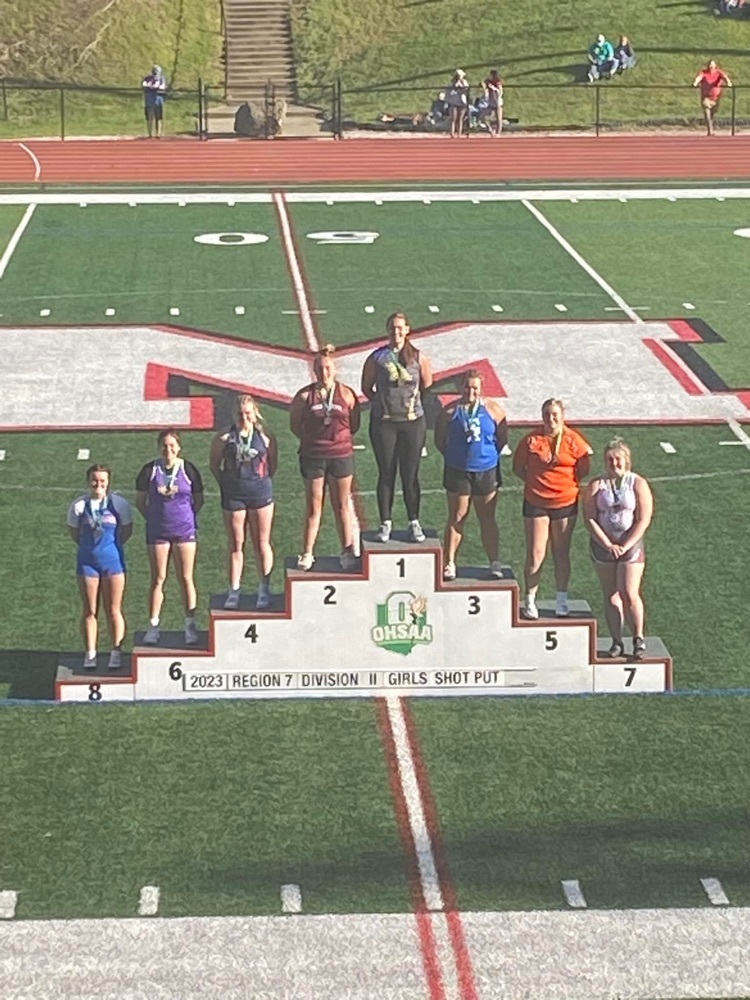 Practice field project days #27-40 - Be sure to follow the updates on our social media accounts, website, and app! What you can see in today's pictures: ➡️ Preparation for sidewalks - The sidewalks and final work on the basketball courts are scheduled for tomorrow. ➡️ Preparation for and the placement of the ADS (advanced drainage system) Coming up soon: Placement of the small retaining wall on the North Street side; completion of the courts with posts, backboards, and striping; sod placement following final field grading. We welcome questions and will continue to keep you updated. 😊 #legacyofleadership #mcclaintigers #GEVSDprojectprogress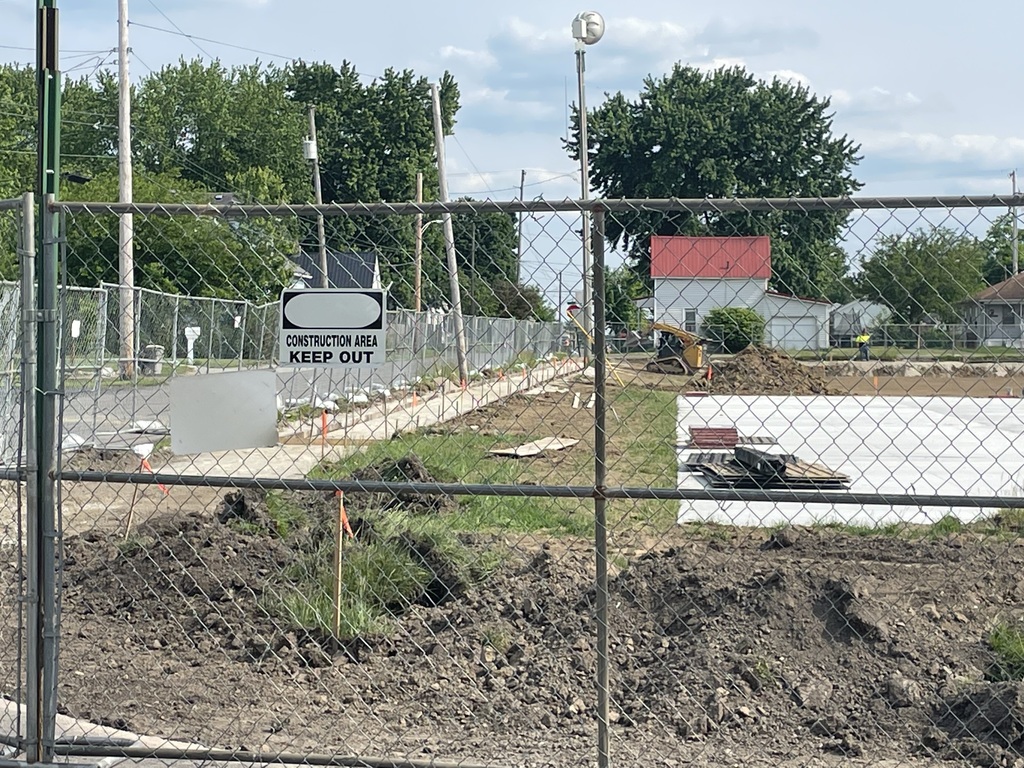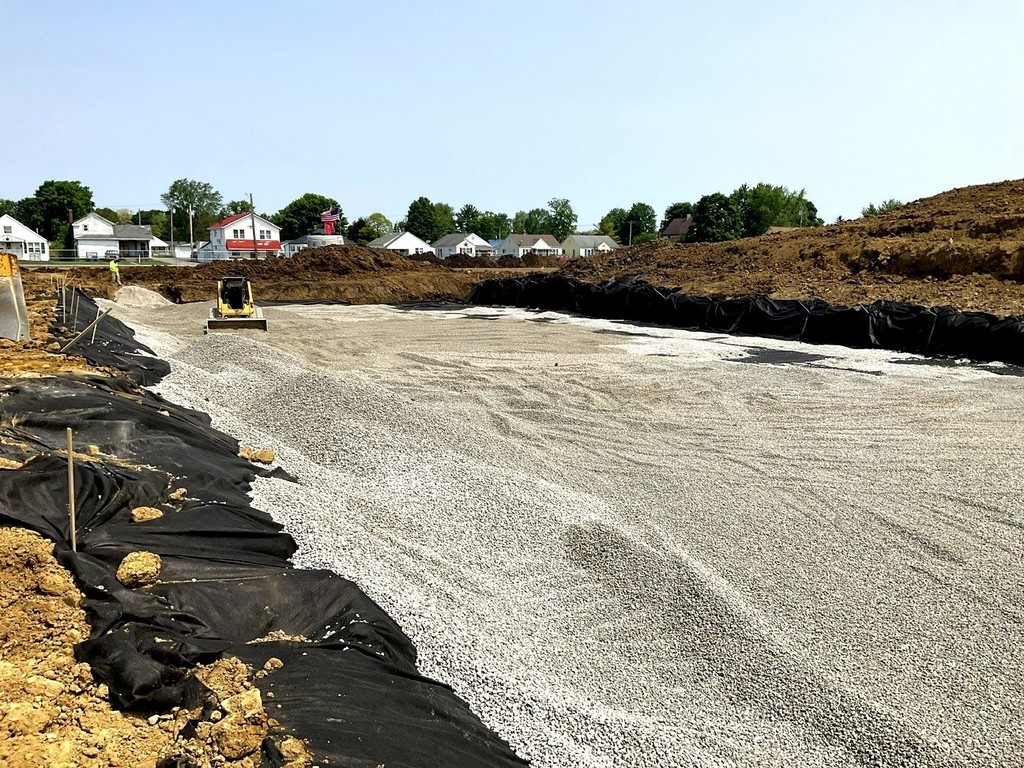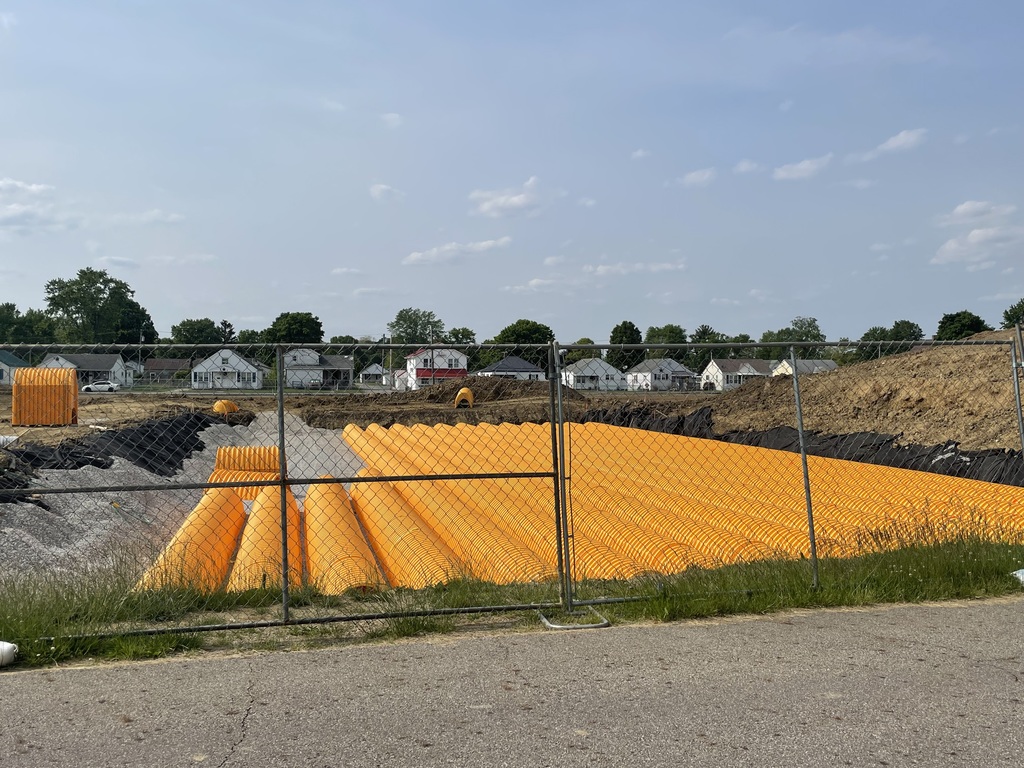 During our May 19 pre-commencement dinner, we recognized our 14 retiring team members. Together, they have dedicated almost 300 years of service to our district! Whether they are planning to travel, spend more time with family, or return to our district in a different capacity, we wish all of them the very best. 💜💛😊 Pictured are Amy Kline, Debbie Shumate, Mike Shumate, Cathy Rivas, Donnie Willman, Bob Schumm, Suanne Edwards, Ron Sexton, Diane Bell, and Joellen Wagner. Not pictured are Candy Black, Debbie Burgess, Jean Goddard, and Cindy Howland.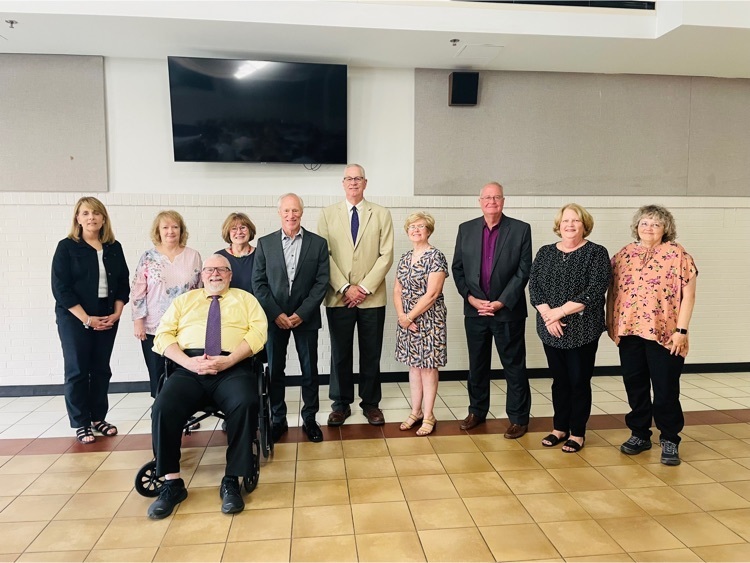 2023 TYFO football and cheerleading registration for children entering grades 3-6 will be tomorrow, May 21, at Greenfield Elementary from 6:00PM-7:00PM 🏈📣🐯💜💛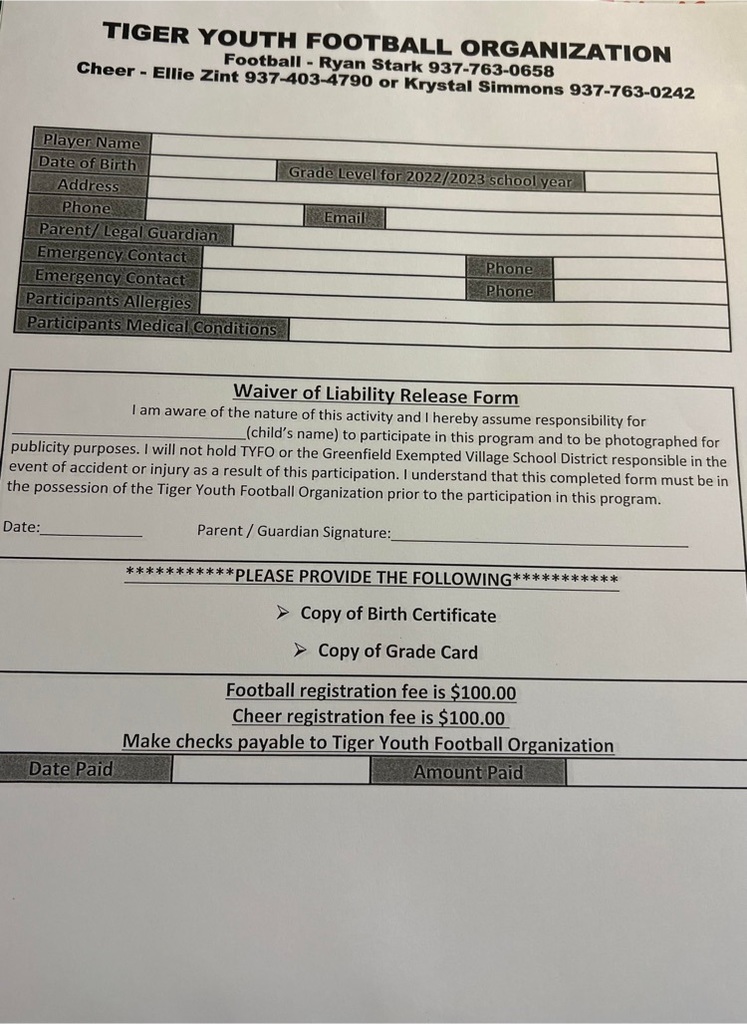 Congratulations to the Class of 2023! We are proud of you!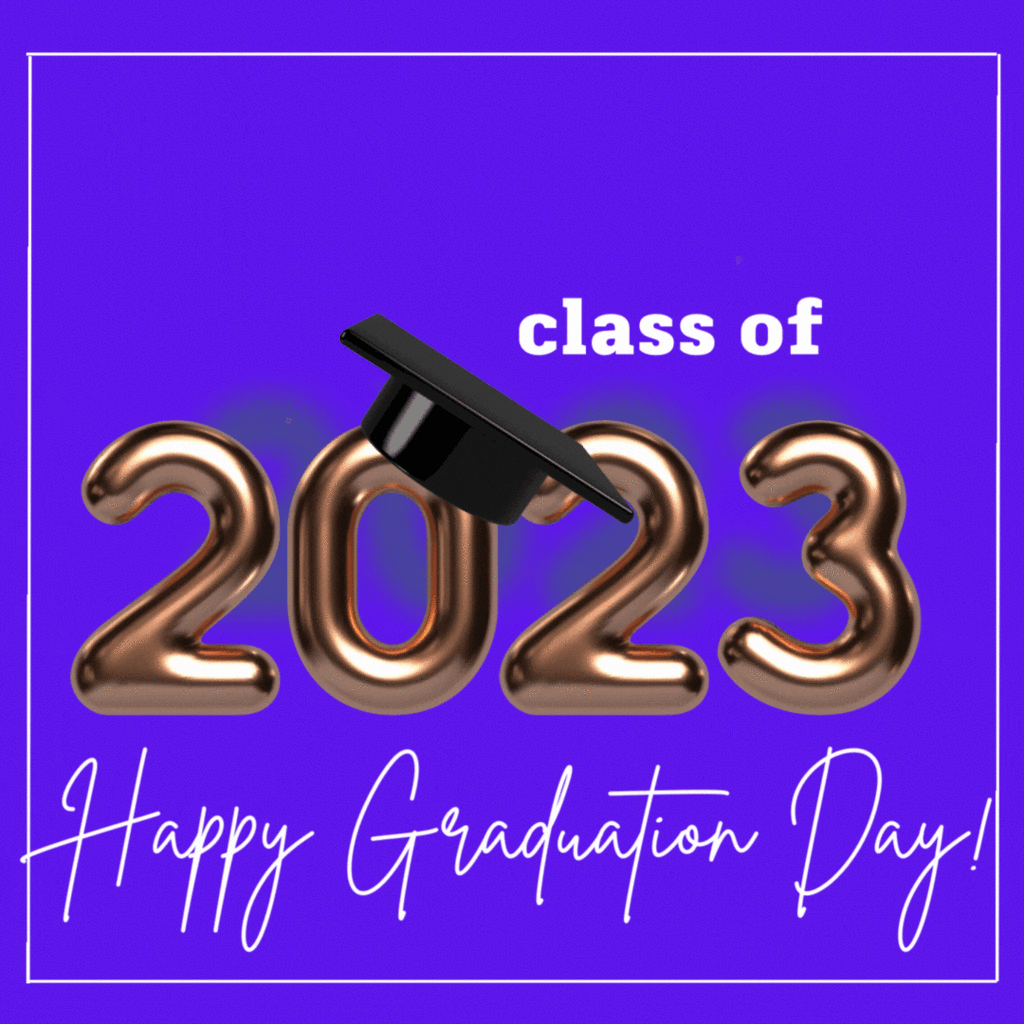 We are excited to offer this opportunity during the summer! Children DO NOT have to be present when the meals are picked up. Please contact us if you have any questions.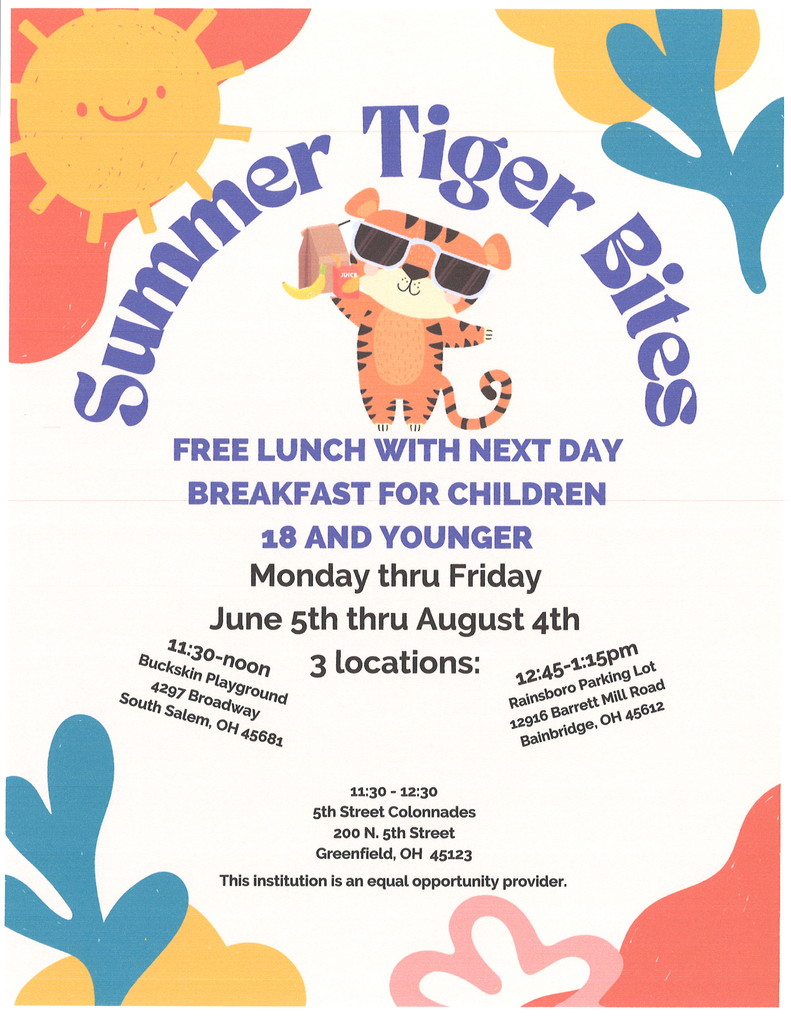 Today our fifth grade students visited Greenfield Middle School in preparation for next school year. Thank you to the GMS staff and student leaders for providing tours and making the students feel welcomed. Fifth grade students were also able to enjoy a performance by the MHS marching band and a few of our Tigerettes as they prepare to explore the possibility of joining band as sixth graders. Finally, the students enjoyed a tour of McClain High School provided by Mr. Shelton, ending with a visit to the roof! 😊 #legacyofleadership #mcclaintigers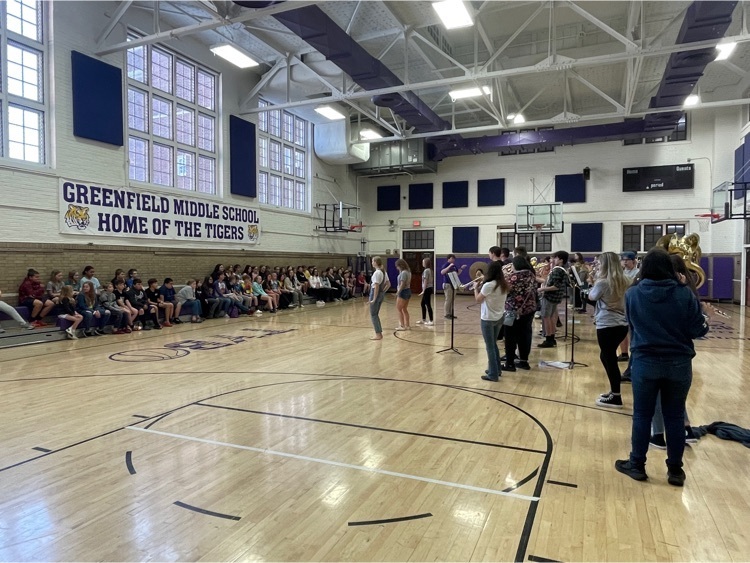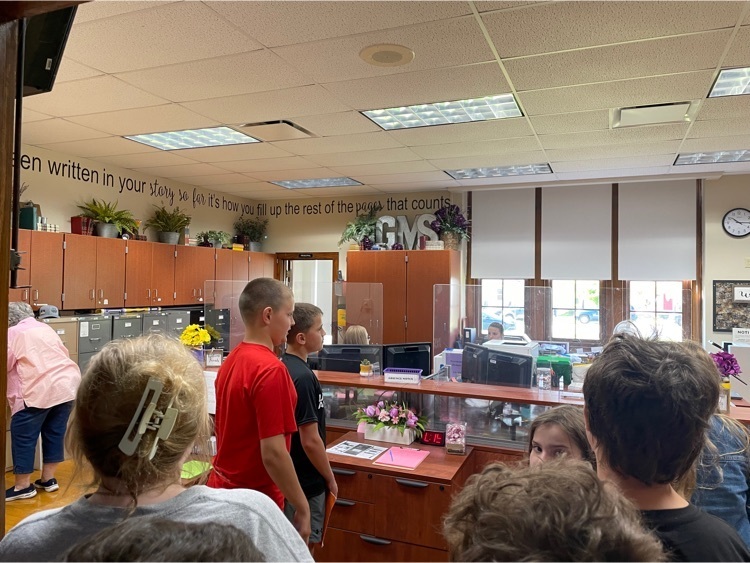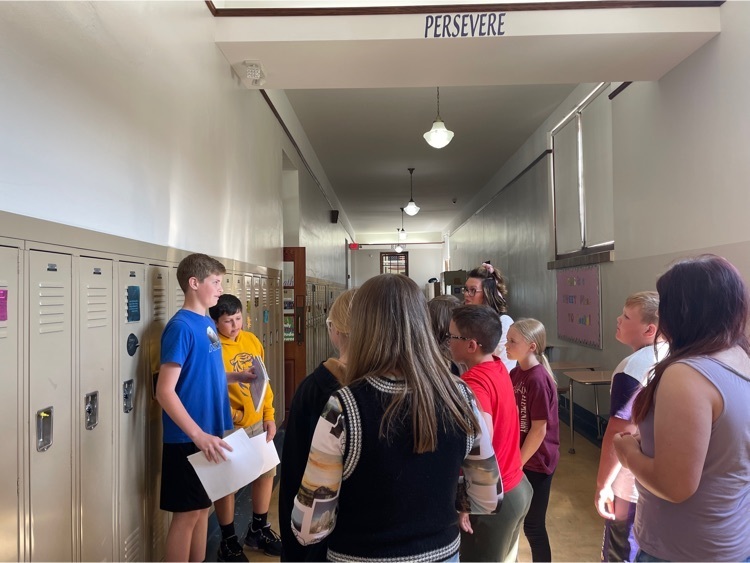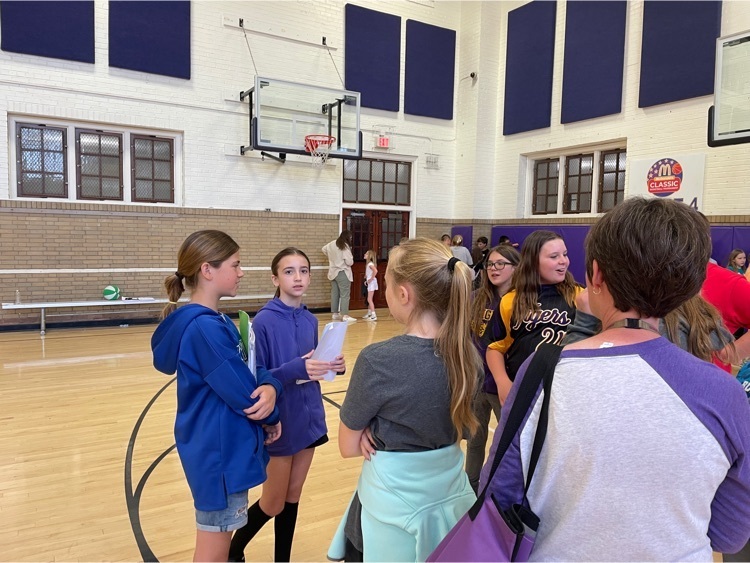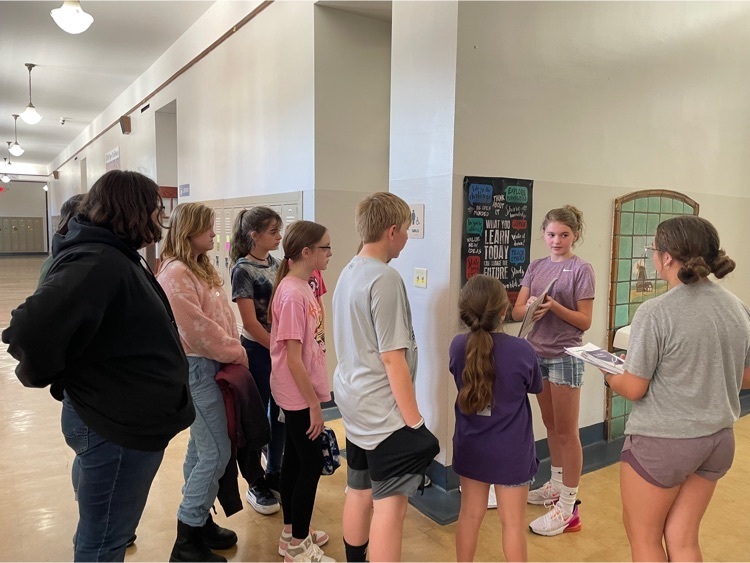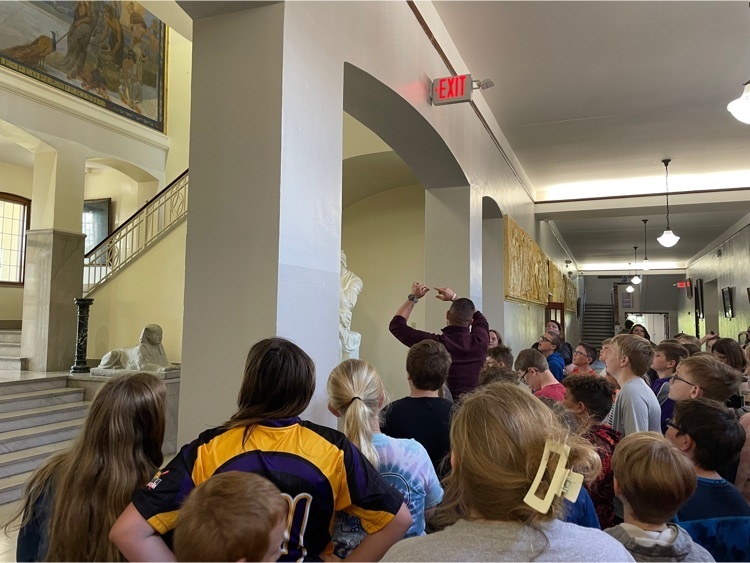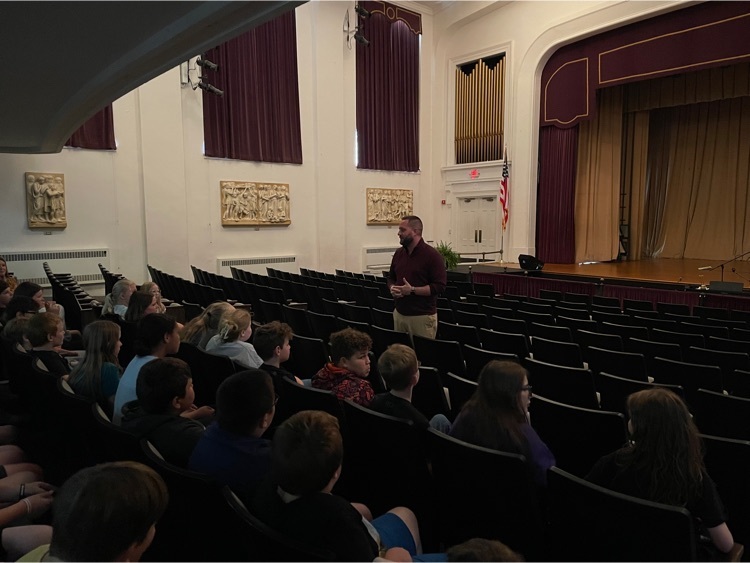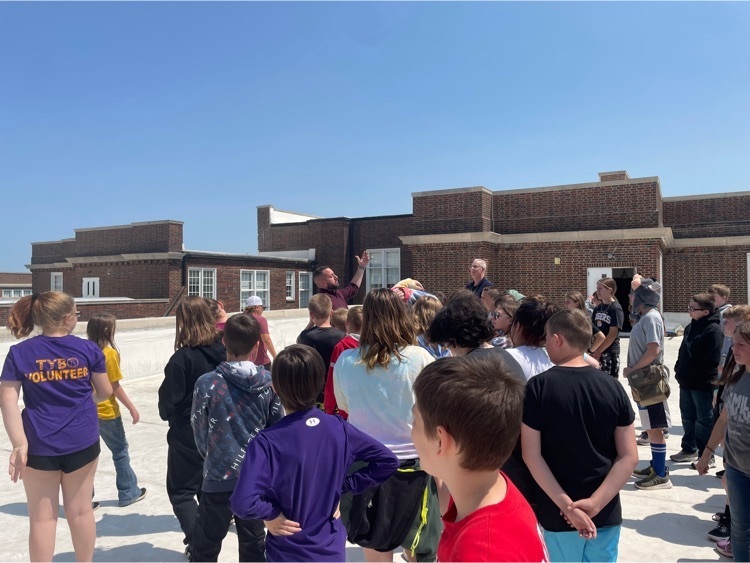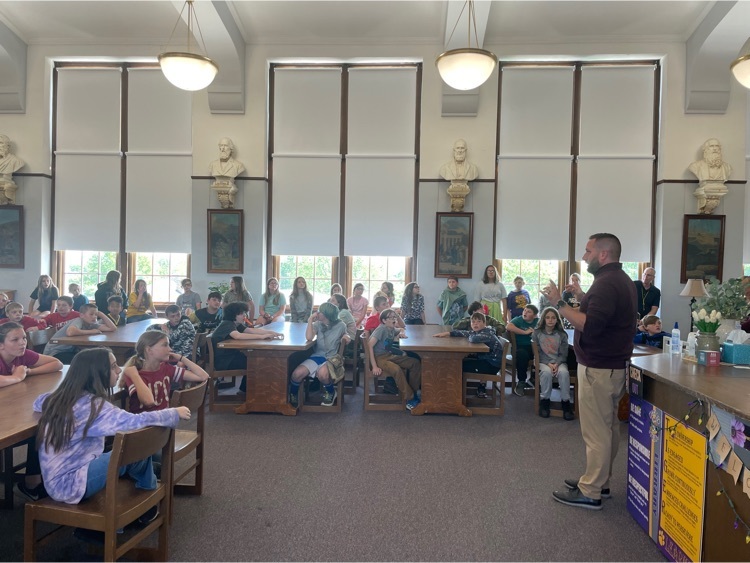 The 2023 McClain High School Honors Convocation was held today, and again we are BLOWN AWAY by the support of our community and the surrounding area! Over $500,000 was awarded today!!! 👏🏼 THANK YOU to all who contributed to the scholarship opportunities. Your generosity is so greatly appreciated. 💜💛 The live streaming of the convocation can be viewed on the McClain High School Facebook page. 😊 #legacyofleadership #mcclaintigers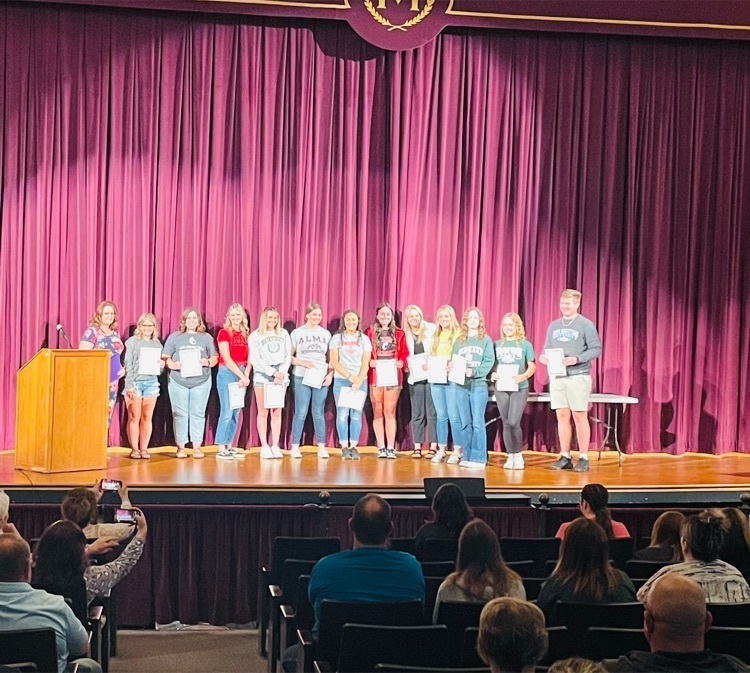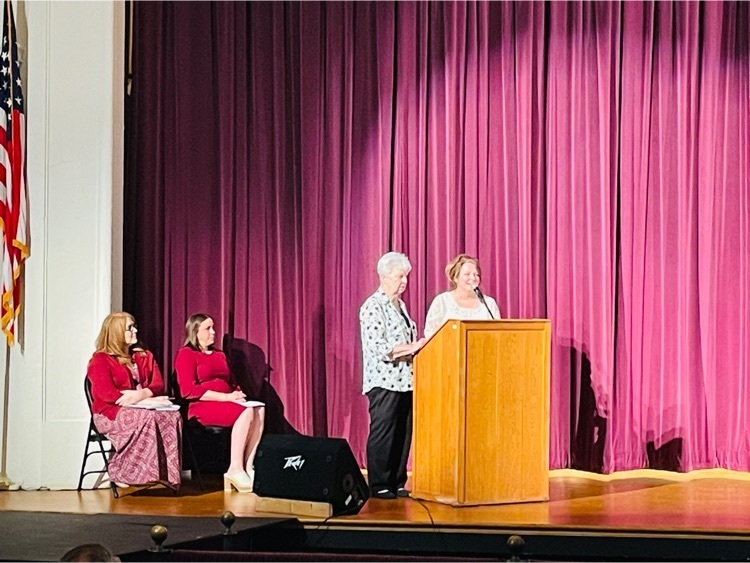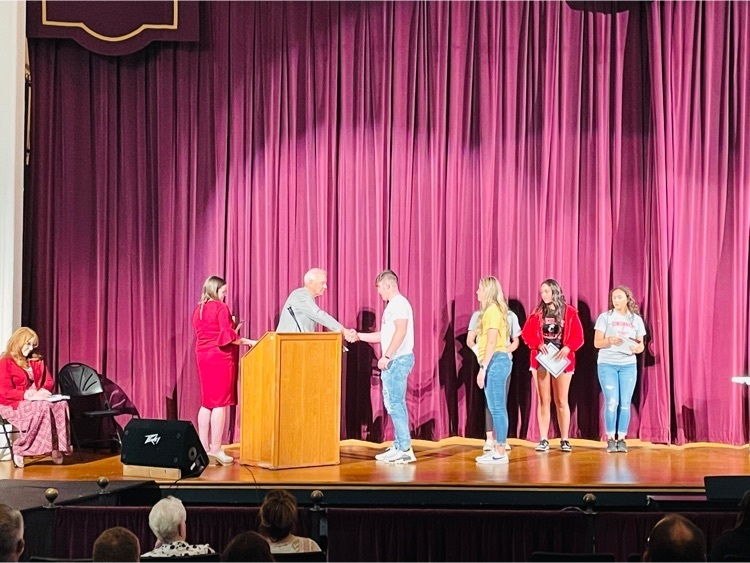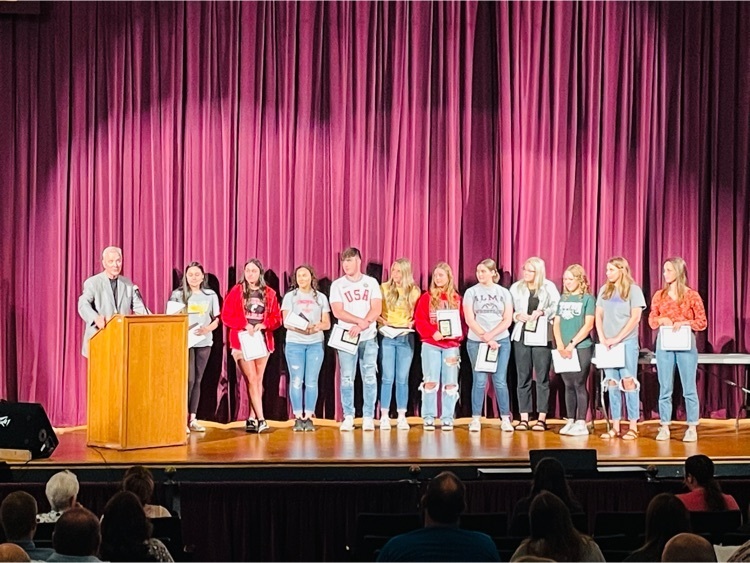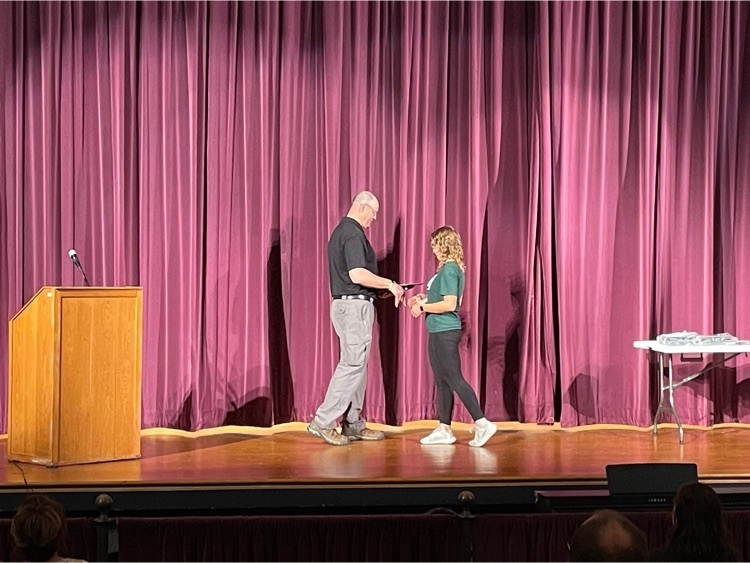 Thank you to the McClain Alumni Association for hosting the 24th Annual Academic Excellence Awards this evening! It was wonderful to celebrate the top eleven students in the Class of 2023 and hear them share about the special people in their lives who have helped them to succeed. Hats off to all! 😊 #legacyofleadership #mcclaintigers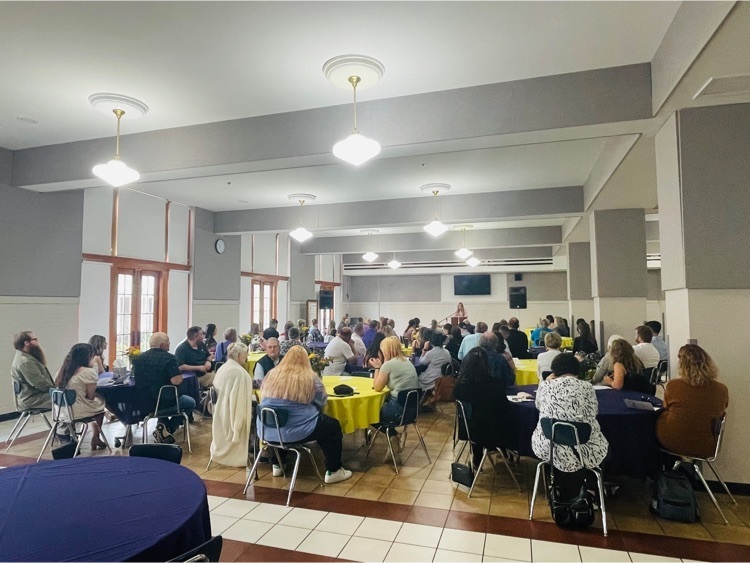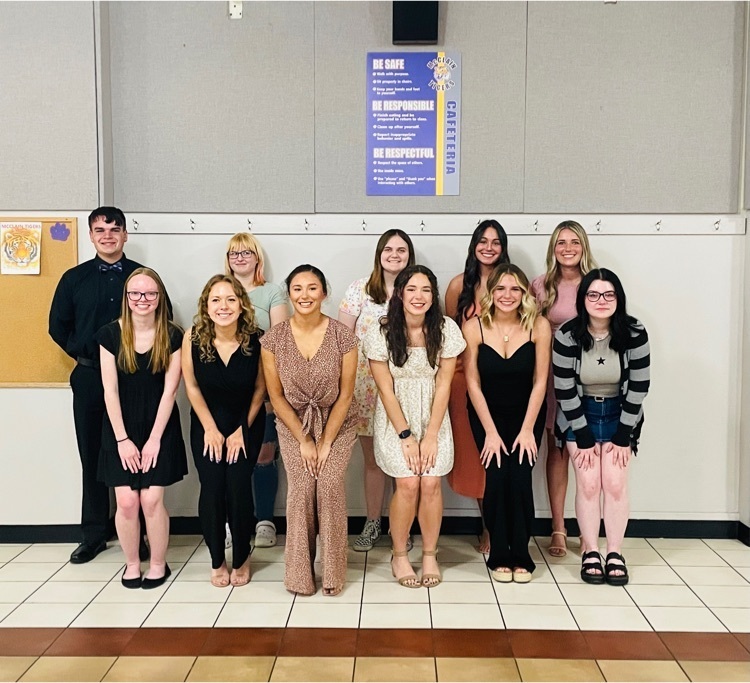 The McClain Junior class is excited to host Prom 2023! This year's theme is "Euphoric Galaxy." The dance will be held from 8 - 11pm in the McClain Gymnasium today, Saturday, May 6th. The Grand March will begin at approximately 7:15pm this evening beginning at the Sixth Street entrance and ending in the courtyard of the McClain Gymnasium area. Participants must register in the Old Gym before the Grand March. Doors will open at the Sixth Street ramp beginning at 6:45pm this evening. Check out the prom sneak peek and the map included in this post. The map of the Grand March route is in red. If rain is present at that time, the green arrows will mark the alternative rain route. The All-Night Party will be held in the cafetorium following the prom. We would like to thank everyone who has helped to sponsor this fun event for our students. 😀 We wish all students attending the prom an enjoyable and safe evening! 😊 #legacyofleadership #mcclaintigers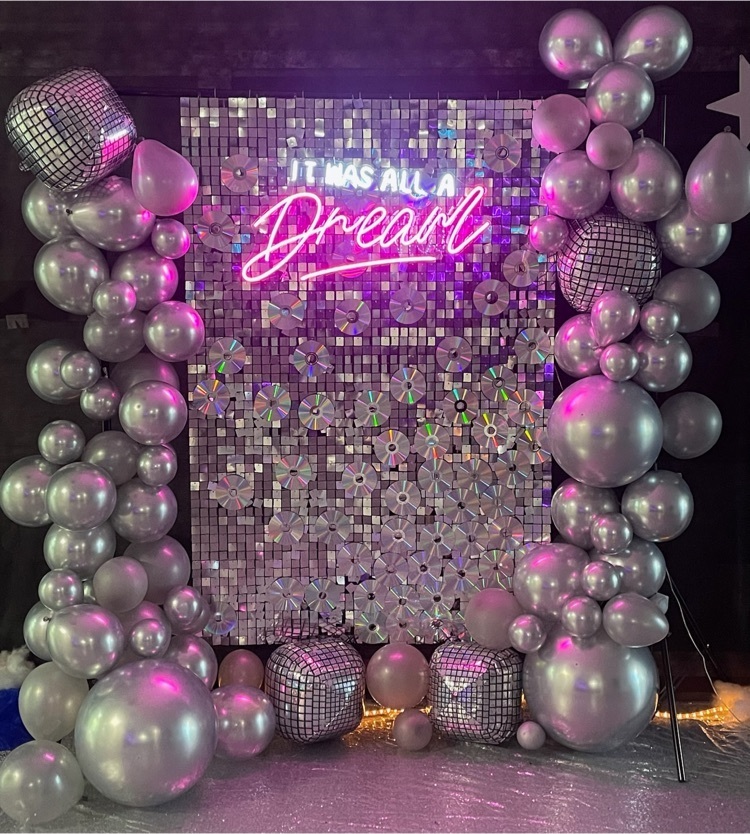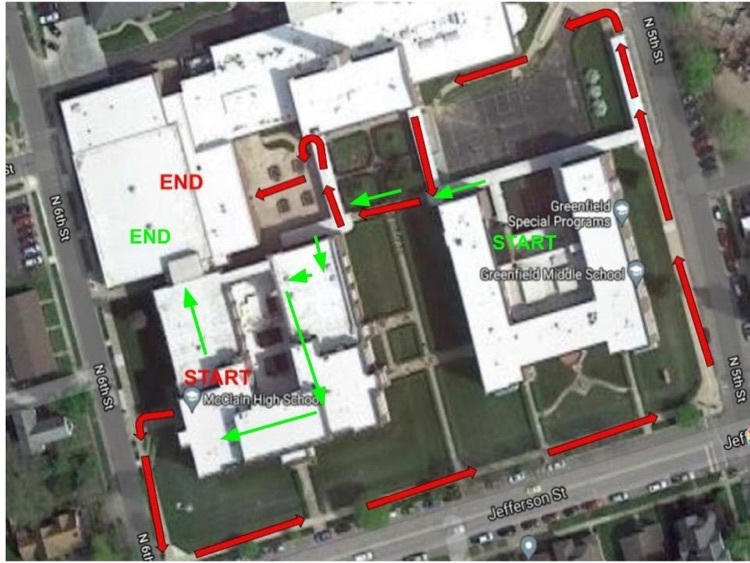 Update: We have received over 100 special messages for our staff members! THANK YOU! How exciting it will be for them to receive those words of appreciation next week. We would LOVE to receive another 100 more! Please consider sharing words of appreciation for our staff members. Check the graphic for directions. 😊 Staff Appreciation Week is May 8-12, and we hope that you will join us in showering our staff members with appreciation. What a great opportunity to let a staff member know how they have positively impacted your life. 💜💛 Shoutout to Mrs. Kris Davis for taking on this meaningful task. Please consider emailing a special message that can be shared with a staff member during the week of May 8! 😊 #legacyofleadership #mcclaintigers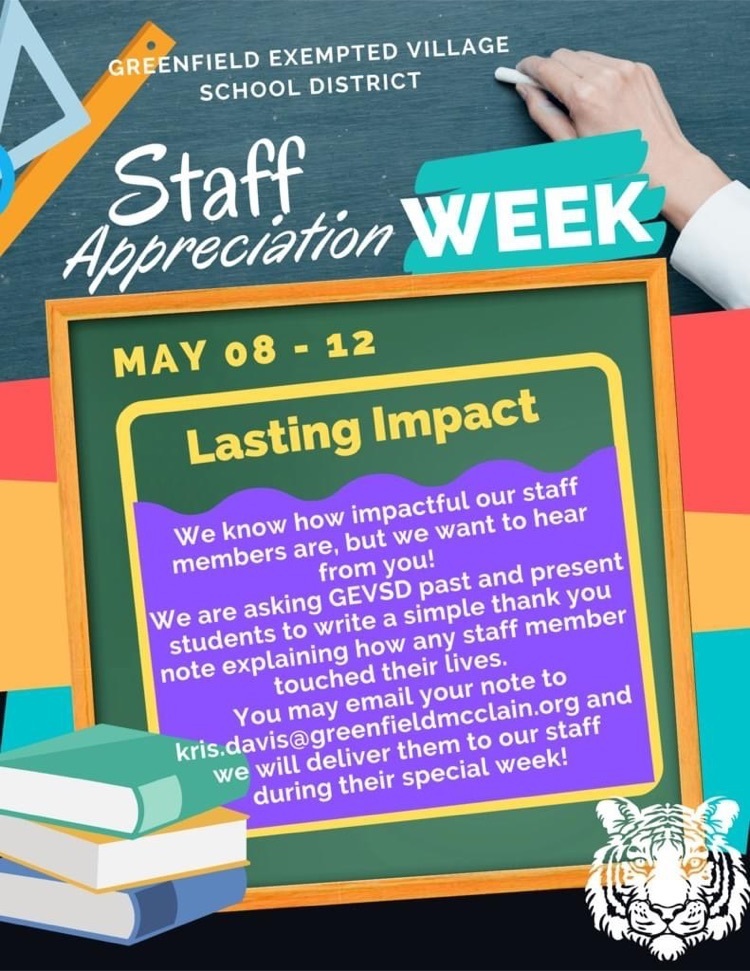 Practice field project days #17-26 - Be sure to follow the updates on our social media accounts, website, and app! Although there have been some weather delays, the overall project is still moving right along. 😊 What you can see in today's pictures: ➡️ The basketball courts - The courts have been poured, and there is still some concrete work left to do. Other tasks to be completed include the addition of the new poles and backboards and the striping. In addition, the new sod will be placed in the next few weeks. The drop-off from the courts that you see will not be present once the sod is added. 😀 Coming up - ➡️ Placement of the underground water retention system ➡️ Sidewalk completion ➡️ Sod placement on all field spaces We welcome questions and will continue to keep you updated. 😊 #legacyofleadership #mcclaintigers #GEVSDprojectprogress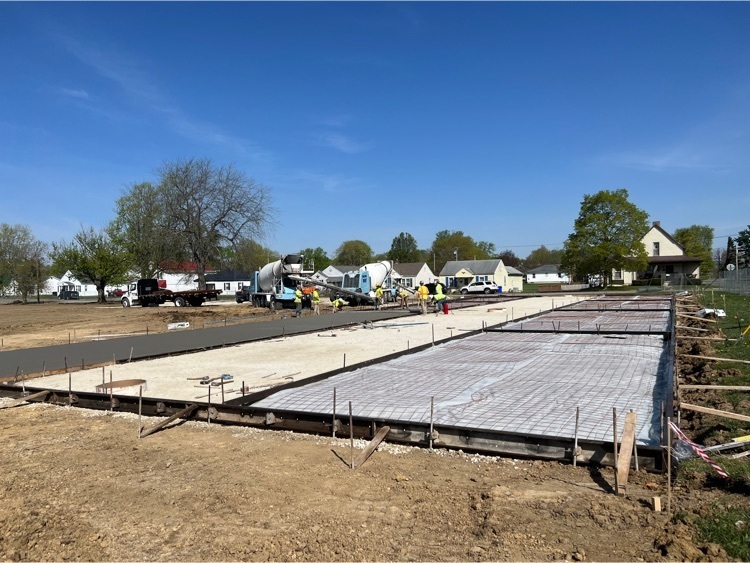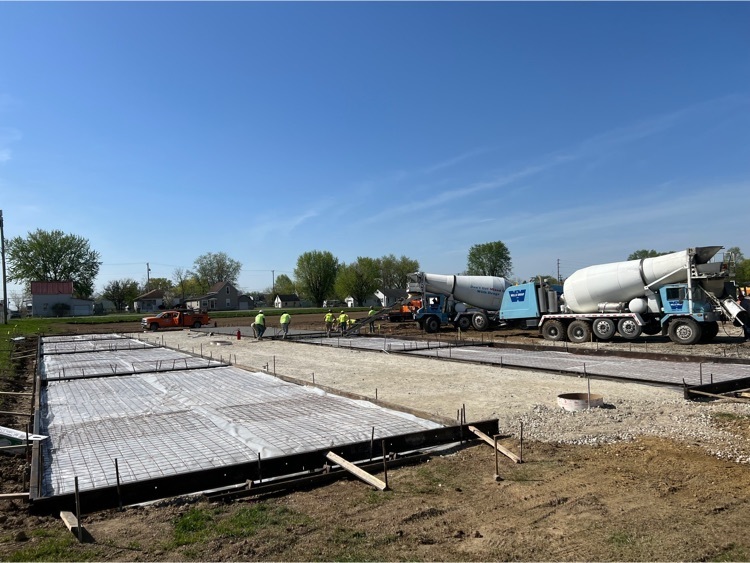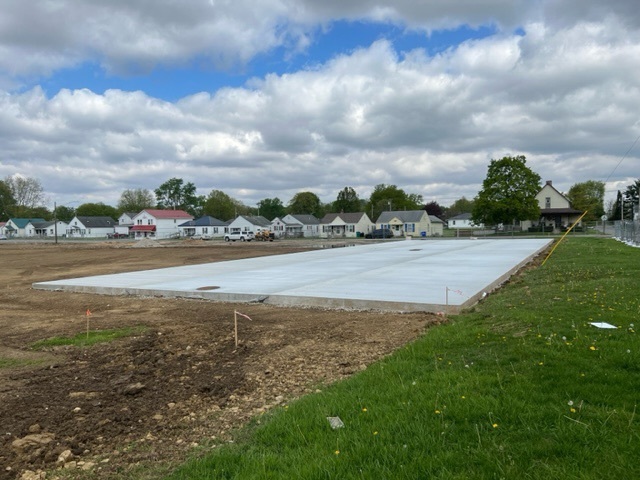 Join us in showing appreciation for our bus drivers!
The last menus of the school year! Please note that each elementary building has a specific lunch menu.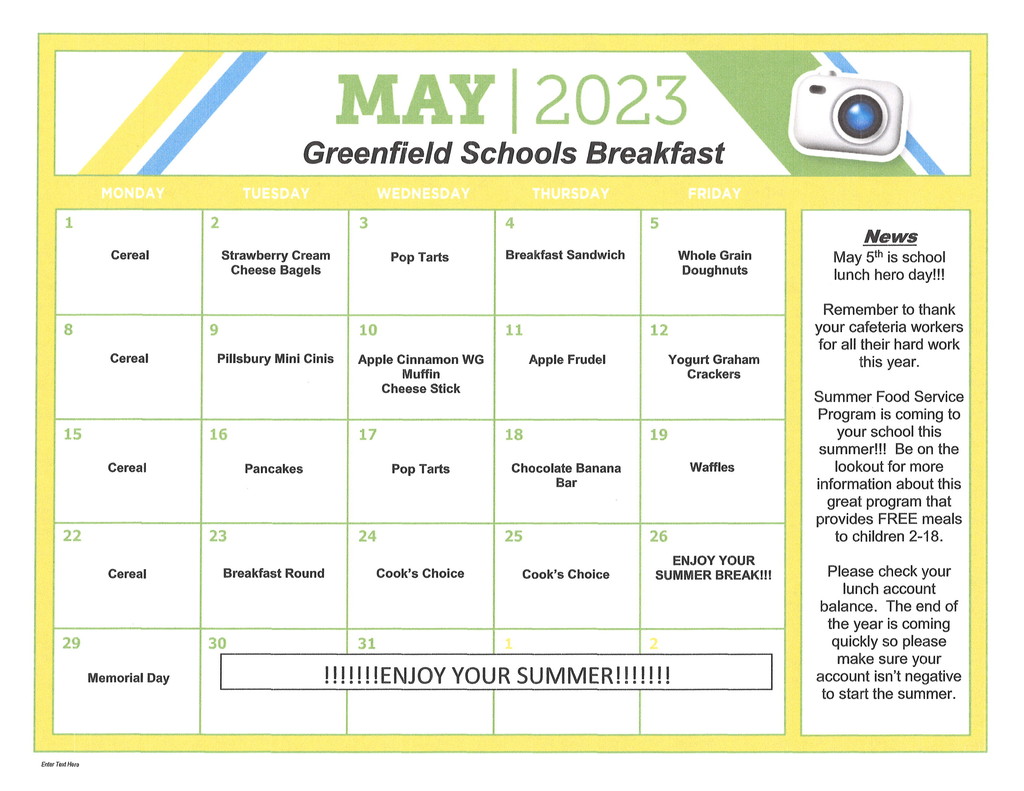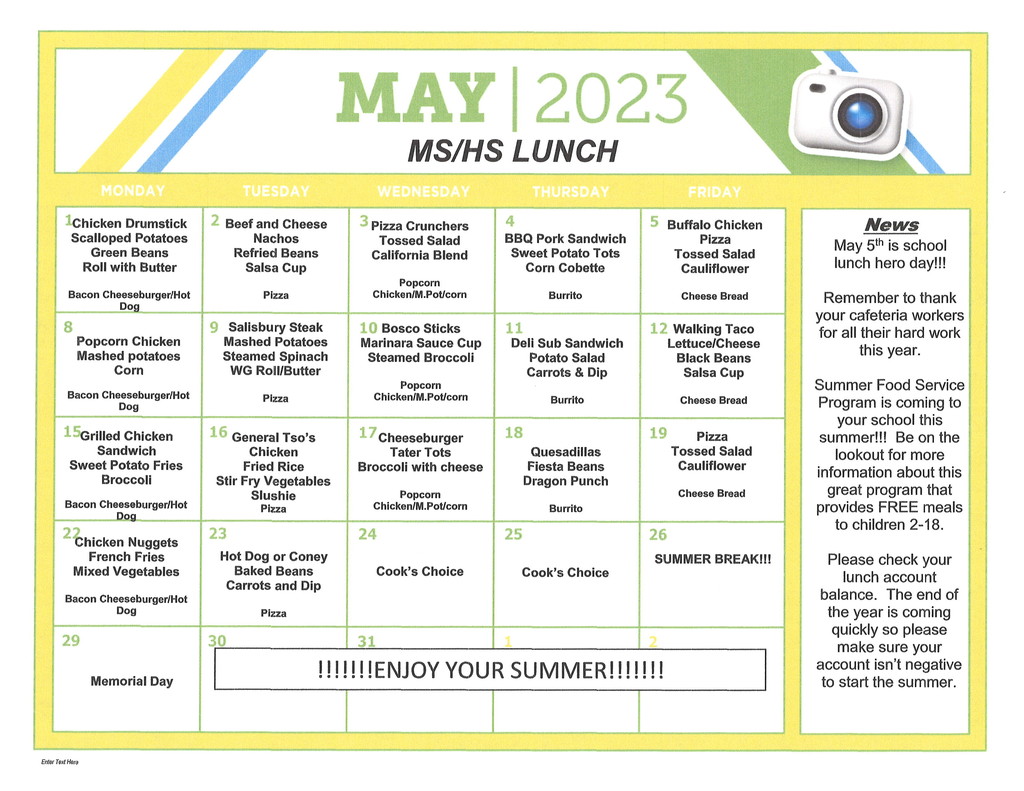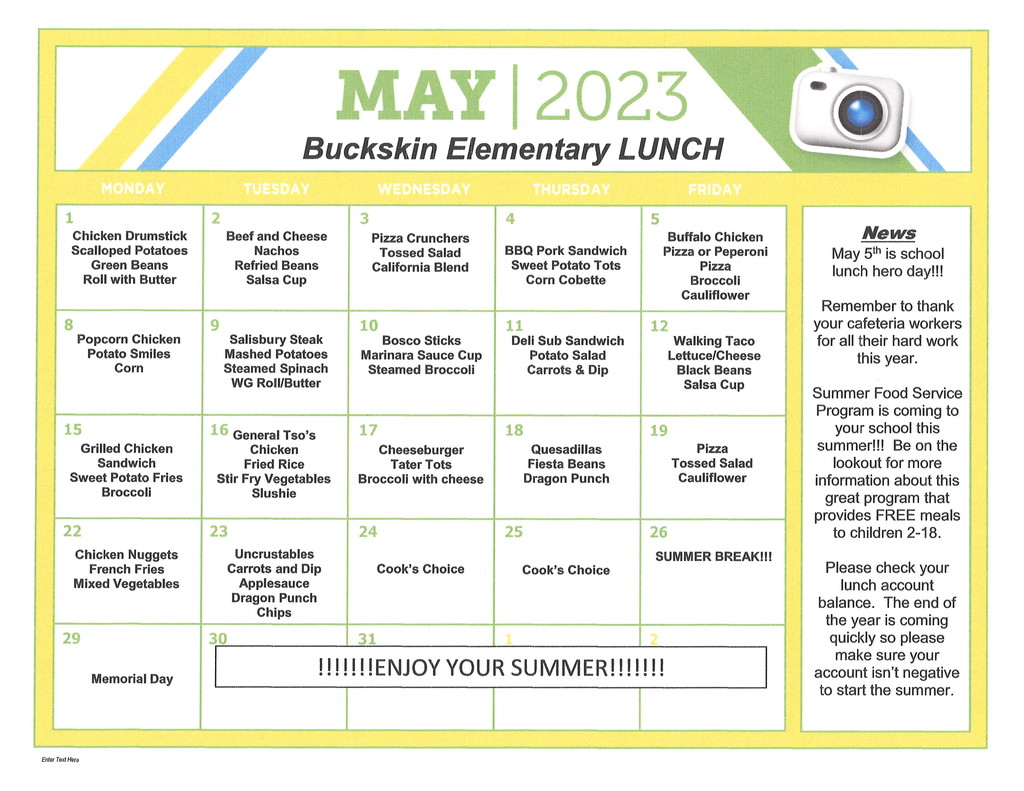 Staff Appreciation Week is May 8-12, and we hope that you will join us in showering our staff members with appreciation. What a great opportunity to let a staff member know how they have positively impacted your life. Shoutout to Mrs. Kris Davis for taking on this meaningful task. Please consider emailing a special message that can be shared with a staff member during the week of May 8! #legacyofleadership #mcclaintigers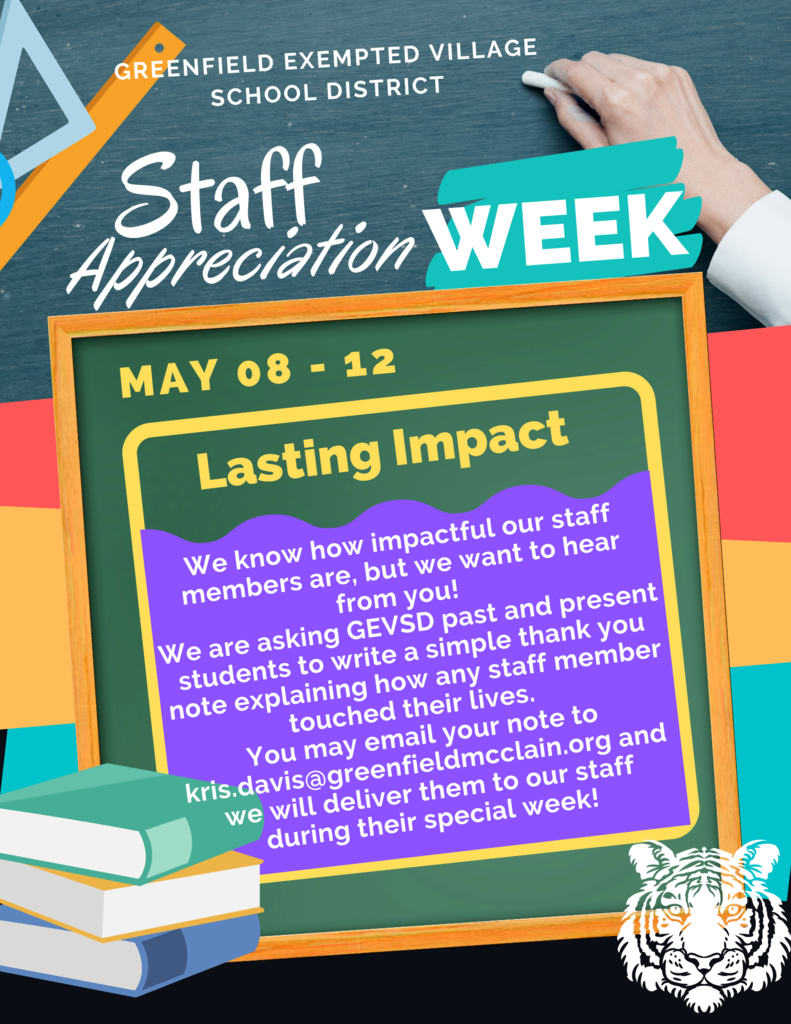 Practice field project days #13-16 - Be sure to follow the updates on our social media accounts, website, and app! We have a couple of answers to questions that have been asked. 😀 ➡️ Someone asked about the pile of concrete that is at the Eighth Street end of the property. Based on where the concrete was located, it is believed that it is the foundation for the bleachers that were once located there. ➡️ Someone commented about a sewer smell. The smell that was noticed is a normal smell that can occur whenever dirt is being moved like that through excavation. It is a short-lived issue and not harmful to anyone. What you can see in today's pictures: 1. The concrete referenced above - It's unbelievable to think that was under the grass! 2. Components of the underground water retention system 3. Marking the courts and preparing for concrete to be poured 4. A friend of our district shared this wonderful excerpt from the October 1919 Dragon. It details the original plans for the practice field, which included a pool, tennis courts, locker/shower rooms, and a grandstand that would seat 1,800 people! We welcome questions and will continue to keep you updated. 😊 #legacyofleadership #mcclaintigers #GEVSDprojectprogress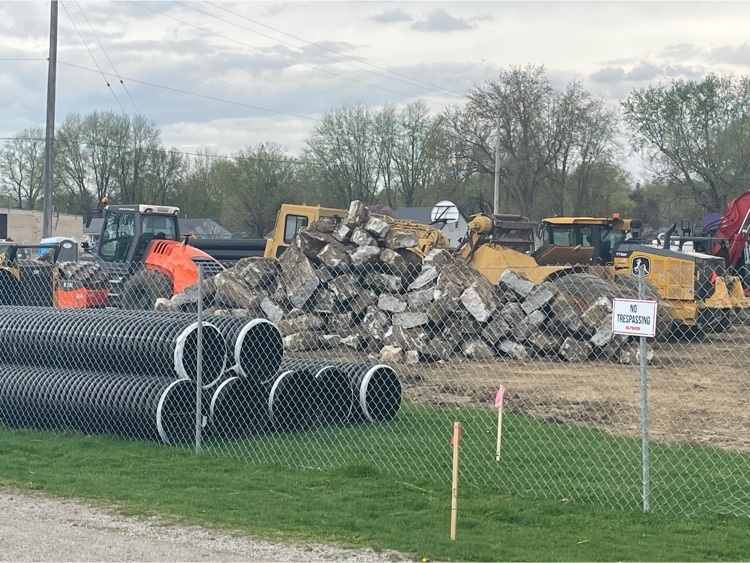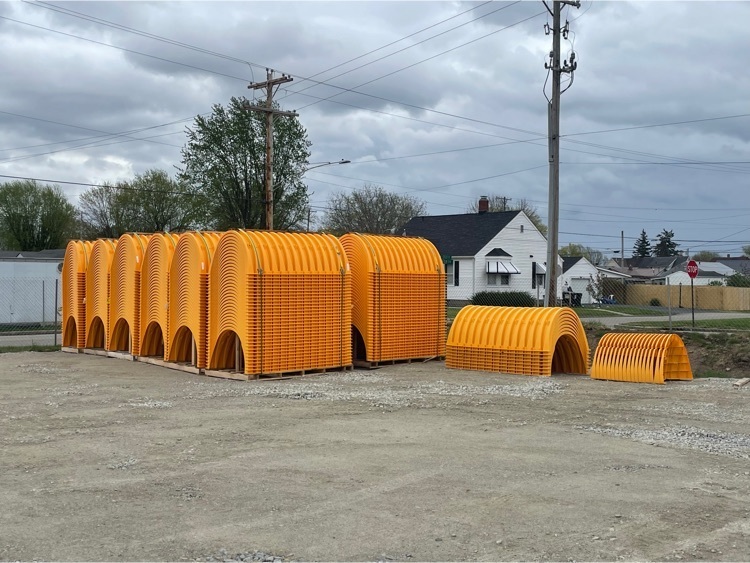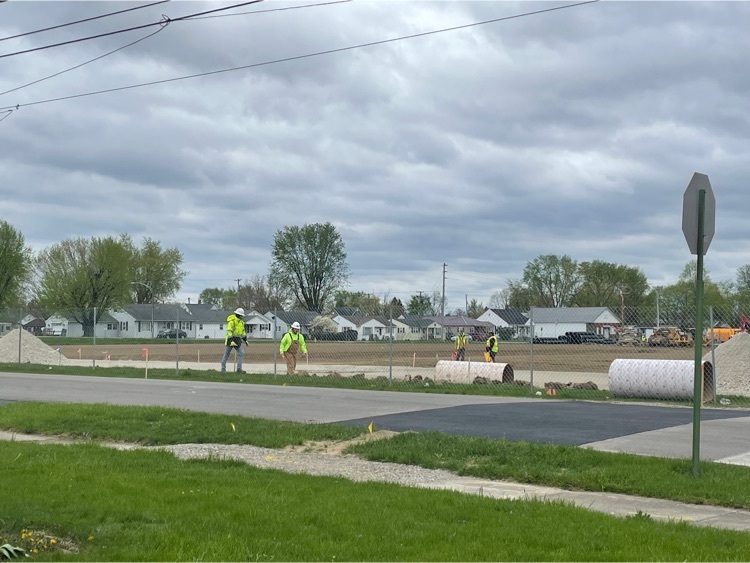 We are SO excited about Saturday, and we hope to have a big crowd supporting our students during their performance of High School Musical On Stage! Performance times are 2:30 and 7:30 on Saturday, April 22, in the McClain High School auditorium. The admission fee is $5.00. #legacyofleadership #mcclaintigers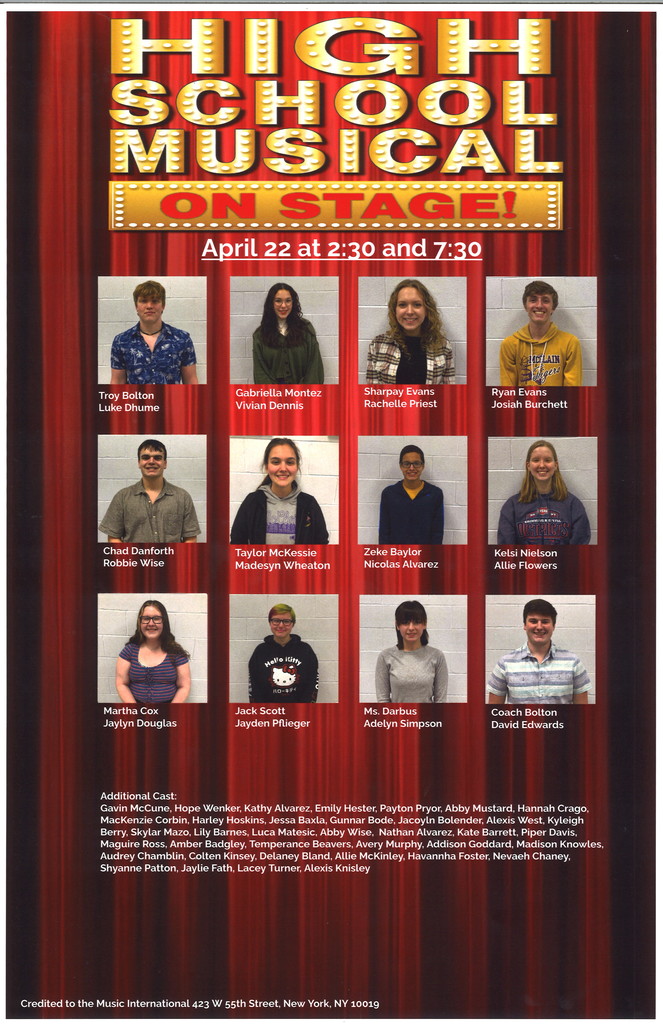 We are honored to hold a fundraiser that has been organized by the McClain High School junior class. This is an opportunity for students, staff members, our school families, and even community members to support the family of Greenfield Middle School student, Jacob Stevens. All funds raised will support the family in paying medical and funeral expenses. Let the penny wars begin! #legacyofleadership #mcclaintigers